7 Bathtub to Shower Conversions Upgrade in Style
In smaller bathrooms, a bathtub to shower conversion saves space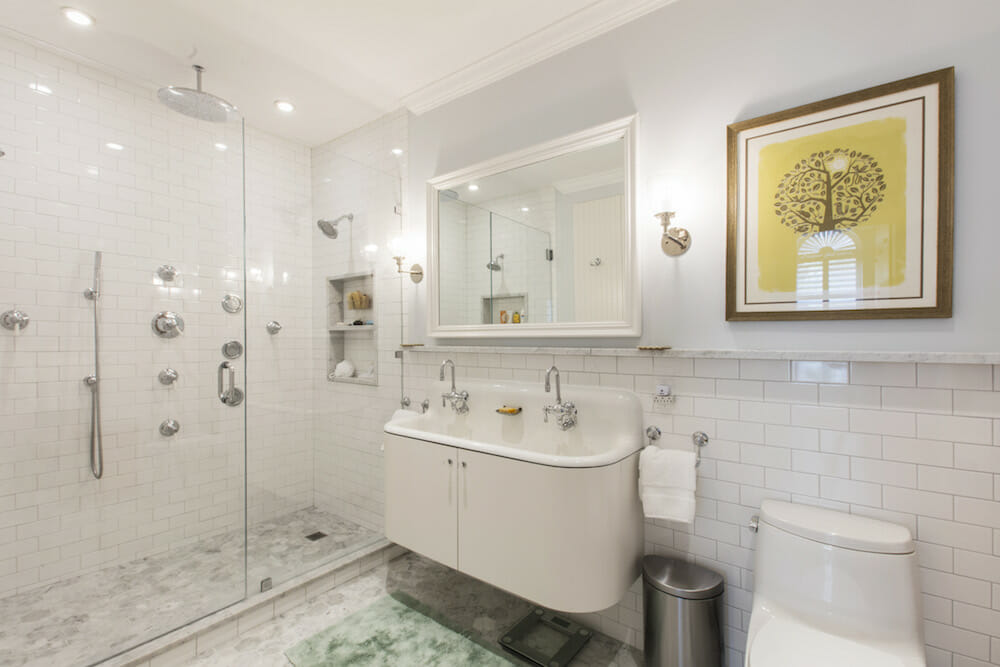 This bathroom refresh tops the wishlist
If you love walk-in showers, you're not alone. A larger shower area, easy entry, and a streamlined look make walk-in showers an attractive choice. The decision to move forward on a bathtub to shower conversion is closely connected to lifestyle. For example, a family with small children may want to keep a bathtub if there is only one bathroom. Accessibility for limited mobility is another reason.
If you're already planning an overall bathroom remodel, this is a good time to consider whether swapping the tub for a shower makes sense. Discuss with your contractor if your desired shower size will fit in your space. For a bathtub to shower conversion consider shower size, windows, lighting, exhaust fan, and the condition and location of plumbing. Find inspiration from these Sweeten homeowners who made the change.
Sweeten matches home renovation projects with vetted general contractors, offering advice, support, and secure payments— for free.
Gaining a more useful shower
Without a second bathroom in their Upper East Side co-op, Laura and Randy had to maximize their one bath. They removed the pretty, but impractical, bathtub. And they installed a modern walk-in shower—with three different shower heads and a seat.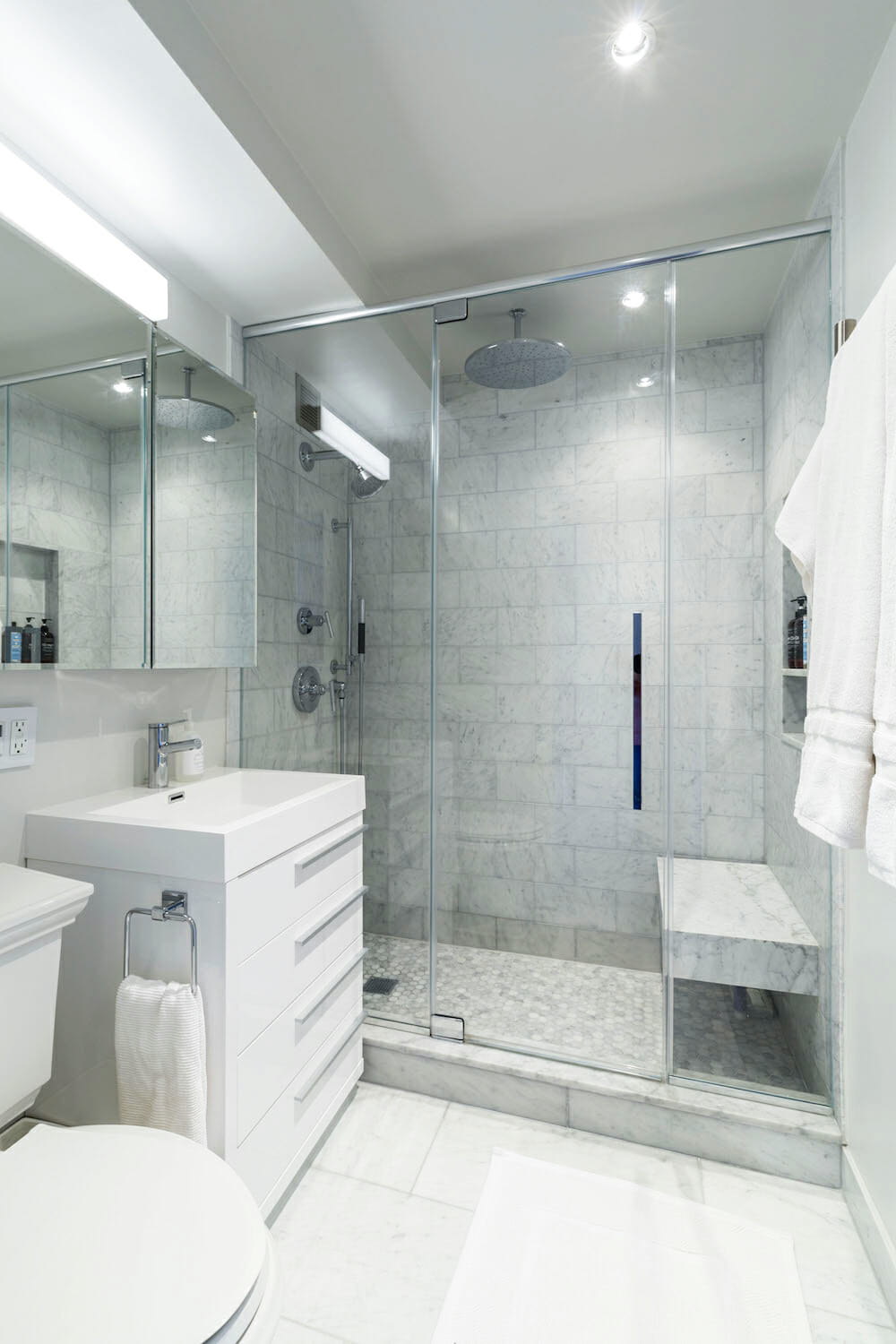 A new supercharged shower
Meg and Brett already had a spacious glass shower/tub combination in their loft apartment. However, by removing the tub, they added several more layers to create a luxurious experience. A low curb reveals a patterned floor tile for a two-person shower. Double shower heads, body sprays, and a rain shower complete the upgraded vista.
bathroom-during-renovation
Renovated-portrait-with-brick-wall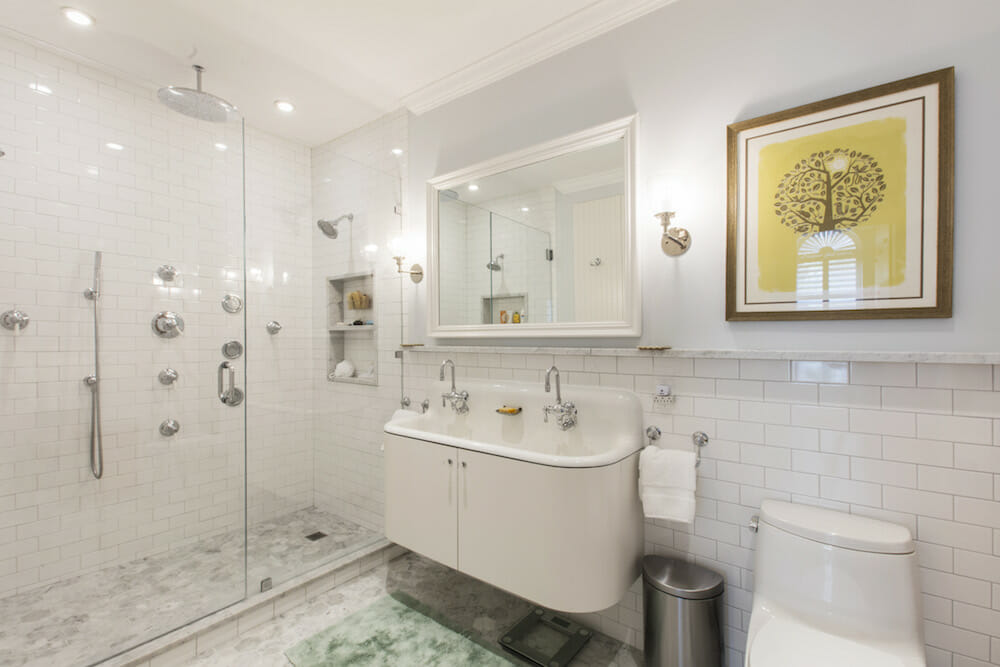 Accessibility with style
The primary reason for Mickey's remodel was to build a bathroom shower. Looking towards retirement and possible limited mobility, he replaced the high-walled tub with a walk-in shower. His Sweeten contractor handled all of the paperwork for the co-op board approval so Mickey was able to focus on choosing materials.
36698-Mickey-Bathroom-BeforeDuring-2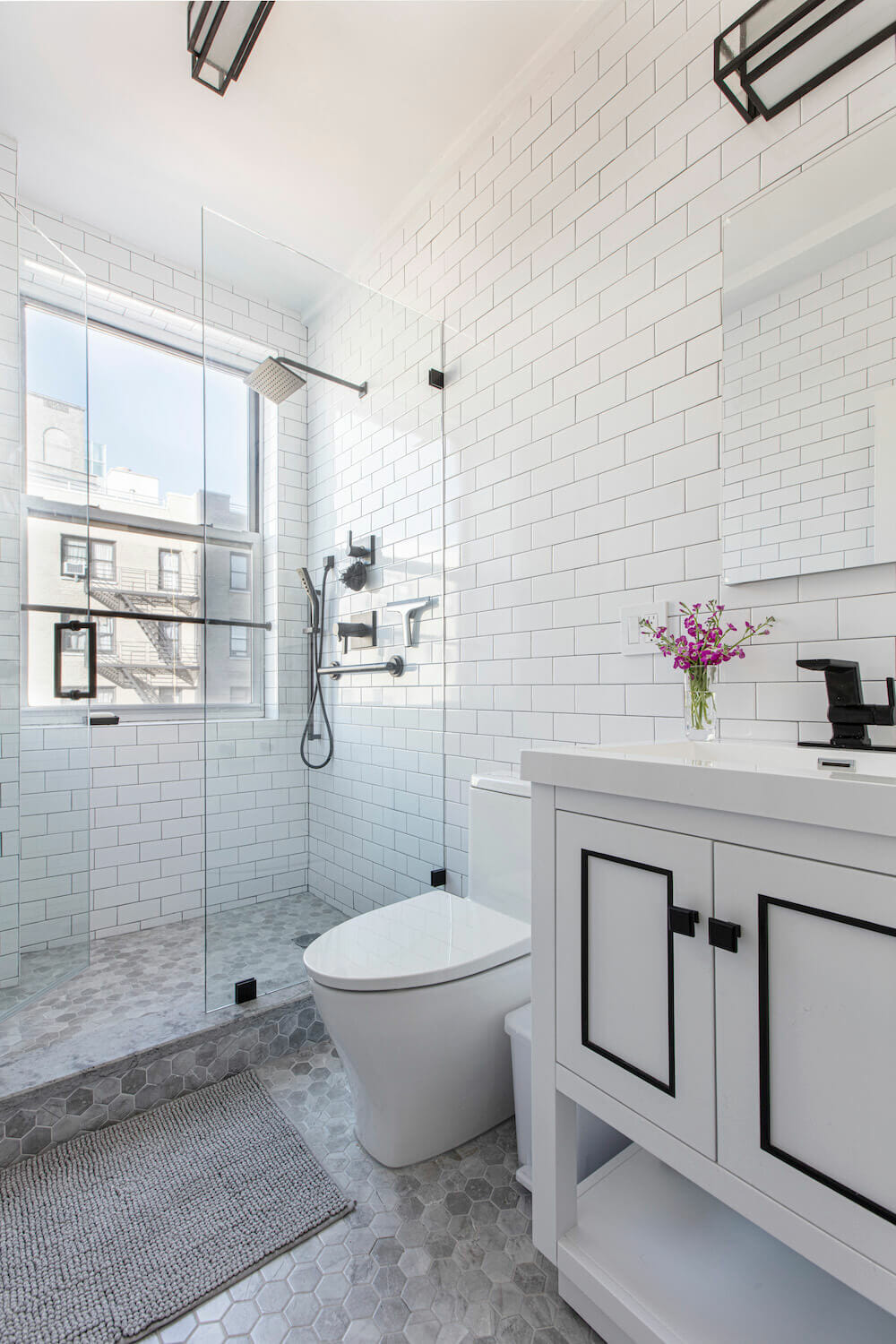 Renovate to live, Sweeten to thrive!
Sweeten brings homeowners an exceptional renovation experience by personally matching trusted general contractors to your project, while offering expert guidance and support—at no cost to you.

Start your renovation
Removing an unwieldy fixture
Charon and Lex's apartment bathtub took up too much space; it took up almost the whole room. The new shower with the glass door makes the room feel huge without the bulk. 
white-bathtub-with-black-wall-tiles
happy-homeowner-yellow-chair
A new layout with lots of personality
Inspired by her own parent's accessibility updates, Megan and Zak decided to follow suit when renovating their guest bathroom. They converted the old bathtub to a standing shower and opted for no glass doors.
Setting bathroom priorities
Removing the small, pink tub in Giulia's bath was the best way to get more space for a larger sink. She designed an open shower that was shorter than the original tub, making more room for a larger vanity and mirror.
Safety first
For Elaine, safety was paramount. When undergoing the bathtub to shower conversion, she tasked her Sweeten contractor with building a walk-in shower with accessible features: a hand bar and shower, plus a rough stone floor for traction.
brown-tiled-bathroom-with-pink-bathtub
portrait-homeowner-elaine
When you're ready to get started on your bathroom or home remodel, work with Sweeten to renovate with the best contractors.
A note on fixture and appliance deliveries: If you're on a tight timeline, Appliances Connection has over 50,000 items in stock and ready to ship nationally. If you're in the NY/NJ metro area, in-stock items typically deliver within 2-3 days.
Are you converting a bathtub into a shower? A bathroom that's in good condition can undergo a quick and basic tub to shower conversion starting around $1,500. An upgrade to a tile pan and walls increase the cost starting at $3,000+ for standard materials. If you make changes to the room size or add windows that require new framing, your costs will increase.
Before you order materials, talk with a contractor about your desired shower size to see if it will fit in the space. Make a plan that includes the finished shower size, location of new or existing windows, lighting, exhaust fan, and the condition and location of plumbing. If your shower drain will stay in the same location, the connection is simple and fast. If the drain must be moved, costs will rise, depending on how extensive the work is. The faucet and showerhead are the final pieces.
—
Sweeten handpicks the best general contractors to match each project's location, budget, scope, and style. Follow the blog, Sweeten Stories, for renovation ideas and inspiration and when you're ready to renovate, start your renovation with Sweeten.