How to Start a Home Renovation
Here's what's needed to secure accurate bids for your project from general contractors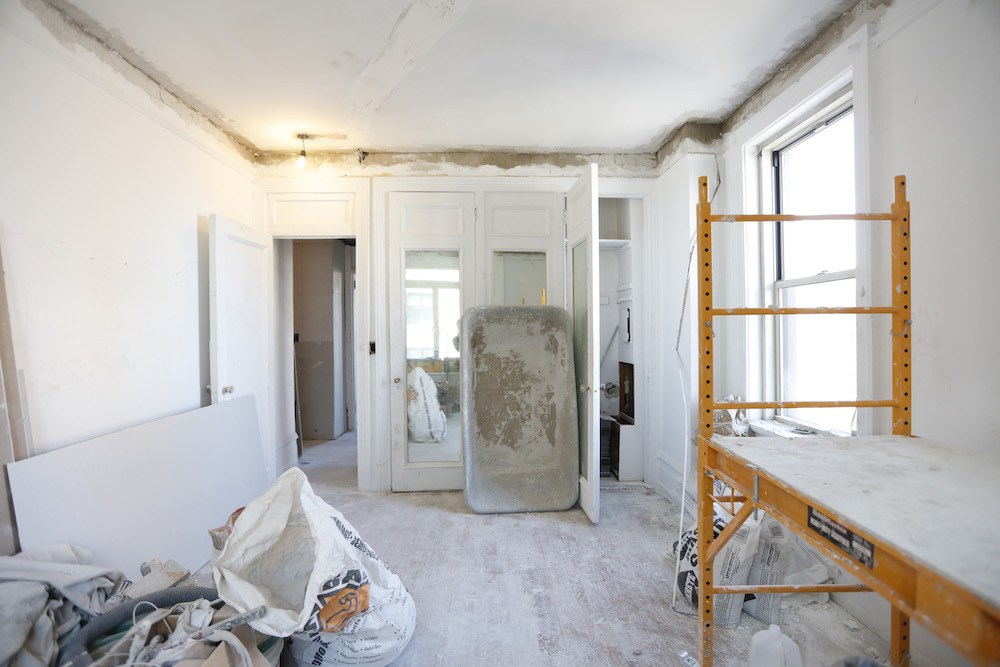 Connect with the right contractors to meet
At the start of a renovation project, meeting with several general contractors will be one of your first tasks. Make the most of your site visits by preparing as much information for your contractor to write up an estimate for the scope of work. To ensure you get accurate bids from those professionals, here are some points to begin a conversation with each contractor. Having a list of vetted and licensed general contractors is the first step on how to start a home renovation.
We can get you started by matching your project with Sweeten contracting firms specifically for your remodel. For the right fit, these contractors will service your local area and have experience in your type of project. Schedule a phone conversation to narrow down your choices to a few and have three estimates to compare.
Jump on the phone first
A site visit on your property with a potential contractor is crucial. It's also time-consuming for both parties. Therefore, contractors recommend a phone call first to explore compatibility and positive signs of being a good fit. "I like to just go over the basic scope and get an idea of the budget. A call makes sure we are on the same page," said Sweeten contractor P.J.
How far a contractor's base is from your home is important to find out early on, according to Daniel Bawden of the National Association of Home Builders (NAHB). A two-hour commute for the contractor and team could slow down the project. Also, they may not be familiar with the local suppliers when additional material is needed. "Instead of four or five general contractors walking through your house, it is smarter to do a really good phone interview first," Daniel said.
Renovate to live, Sweeten to thrive!
Sweeten brings homeowners an exceptional renovation experience by personally matching trusted general contractors to your project, while offering expert guidance and support—at no cost to you.
Know your renovation budget
It helps to have a ballpark figure of what you are willing to spend. That figure needs to be realistic and is key to how to start a home renovation. Sometimes online quote generators can give the wrong impression for the cost of the job as well as a timeline. There are many other aspects to take into account. "Real-world construction, especially getting permits, where every local jurisdiction is different, can vary so much," said Connie Leipard from the National Association of Women in Construction. If you're looking to work with a women-owned contracting firm, check out our five-part series on women contractors in our network.
To get an idea of the average budget, these remodeling cost guides are based on geography for budget, mid-grade, and high-end kitchen projects and bathrooms. For example, a budget bathroom in New York City starts at $18,000, while a budget kitchen begins at $24,500. In Houston, expect a mid-grade bathroom to start at $24,500, and a mid-grade kitchen to begin at $35,000.
Cost of a bid
Some general contractors will charge a few hundred dollars for a bid. Others charge an initial fee that gets deducted from the project total if a contract is signed with them, according to Daniel. Some, including Sweeten general contractors, don't charge at all. Make sure the cost of a bid is discussed during the initial phone call.
Review your building's alteration agreement
For condos and co-ops, Sweeten contractor P.J. advised checking the requirements of your building's alterations agreement early on. These agreements might stipulate what updating is required when your apartment undergoes a renovation. For example, it may instruct that the circuit panel or shut-off valves be replaced in your apartment regardless of the scope of work. Essentially, your renovation triggers the requirement that these items be updated. "These are rules meant to bring the apartment and the building up to current standards," said P.J.
Gather your renovation ideas
Once you've nailed down a final list of general contractors, a meeting and a site visit to your property is scheduled. They don't need to know everything about your renovation, but the more information you can give them the better. Visual aids are helpful whether they're a rough sketch of what you want to full-blown blueprints drawn up by a designer or architect.
Images of your style and preferences—cabinets, flooring, faucets—go a long way. Inspirational images gathered on websites like Pinterest or blogs are a good start.
A step beyond that is picking specific materials that you may want. When potential general contractors put together their bid, they often include approximate dollar figures for items like tile or cabinetry. This is commonly referred to as an "allowance," since the material has not been chosen. These items can drastically vary in price depending on your final preference, according to Daniel. If you already have a good idea of what you want to use, the contractor can input more accurate costs rather than a guesstimate. "If material research and shopping have at least started, the renovation can begin sooner," said Daniel. "There will be fewer delays because all of the product is in hand."
Will you be living there?
If you are not gut-renovating all at once, there's a good chance you might opt to stay in your home during the renovation. The earlier you make a decision on this the better. The contractor can then factor into the bid if they need materials to separate you from the renovation, according to Connie. This becomes very important for older buildings that could have asbestos or lead issues. "You have to make a lot of preparation so that dust doesn't get to the other end of the house, especially if there are children," she said.
Depending on the contractor and the scope of the project, it can take anywhere from a few days to a few weeks to prepare an accurate bid. When you're ready to get started on your home remodel, work with us to renovate with the best contractors.
Updated April 12, 2023
—
Sweeten handpicks the best general contractors to match each project's location, budget, and scope, helping until project completion. Follow the blog for renovation ideas and inspiration and when you're ready to renovate, start your renovation on Sweeten.