7 Chic Ideas for Small Home Office Spaces
These small home office spaces & design ideas show us how working from home has never looked better
With more of the American workforce staying home for their 9 to 5 than ever before, having designated office space is important. Of course, not everyone has room for an entirely separate workspace, which is where small home office spaces come into play. Ahead, a few of our favorite inspiring spots for getting the job done from the comfort of your own home.
A Nook with a View

(Image credit: Jessica Helgerson Interior Design)
Adding Stylish Storage to a Desk Nook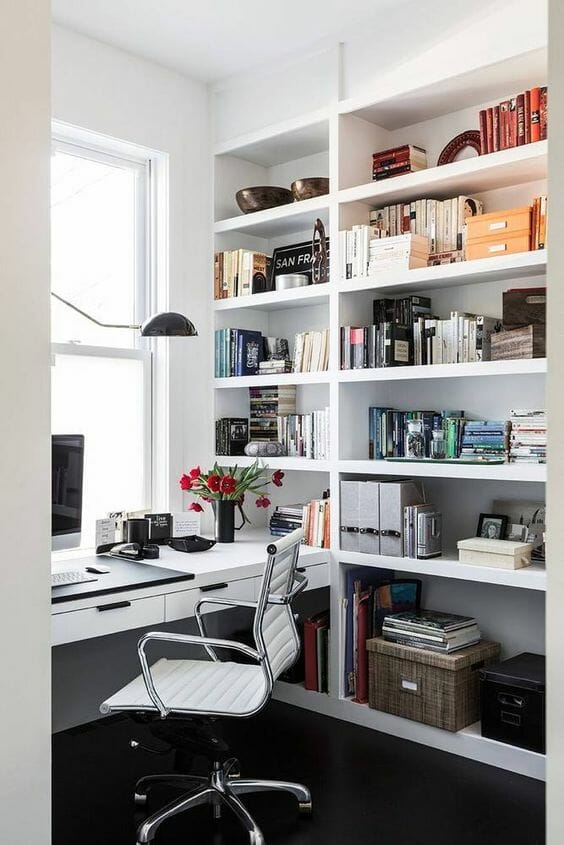 (Image Credit: Laure Joliet via Domino)
Mid-Century Alcove 

(Image Credit: Brooke Testoni)
A Wall-Hung Desk by Sweeten

(Image Credit: Sweeten renovators Alex and Tom's living room and office niche)
A Rustic Corner

(Image Credit: Style Curator)
Built-in Beauty for Desk Space

(Image Credit: Shot by David Tsay for SchoolHouse)
Clean and Simple Desk Niche

(Image credit: Michele Lee Wilson Photography via Apartment Therapy)
–
Sweeten is a free service that matches renovators with vetted general contractors, helping until project completion.